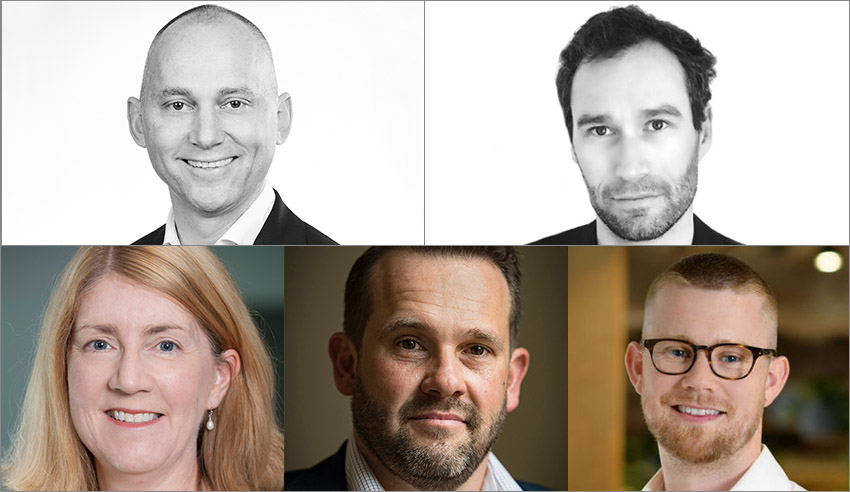 In a Lawyers Weekly exclusive, five NewLaw practitioners outline how modern pricing changes multiple aspects of a firm for the better.
Last week, Lawyers Weekly explored whether firms should move towards fixed-pricing models in the wake of the new Fair Work requirements to record the overtime undertaken by juniors.
For many in the profession, the FWC requirements are but another in a list of reasons to move away from time-based billing, including that it can help smaller firms get their practices off the ground and, according to research, it can help firms be more profitable.
While some at the big end of town may have clients who do not want movement away from the billable hour, as such a model gives them more control, as of March last year there were nearly three in 10 firms using fixed pricing models and global firm Dentons has just unveiled a fixed pricing tool for Australian businesses.
For five NewLaw practitioners, fixed pricing is the way forward regardless of the size of a firm.
LegalVision employment practice leader James True (pictured, bottom right) argued against the idea of valuing an employee based on billable targets, calling it "inherently dangerous" for one's physical and mental wellbeing.
"It promotes long hours of inefficient work on the part of the employee, and a disconnect on the part of the employer as to the true value an employee can bring to an organisation," he submitted.
Fixed-fee pricing is far more easily tied to the value of work for the client, rather than the time taken to perform it, and limits an employer's imperative to keep their employees in the office unreasonably late. Less time padding the clock at work equals healthier and happier team members."
Aptum Legal director Nigel Evans (pictured, top left) agreed, saying that fixed pricing "creates a different mindset" for lawyers.
"Because interests are aligned with the clients' interests, because the most effective path is in the commercial interest for both the firm and the client, it emphasises outcomes over process, it rewards effectiveness and not time" he explained.
"That fundamentally changes the incentive and reward structures. It values a lawyer's contribution, not time. It encourages creativity, creates a greater sense of engagement and allows lawyers to feel genuinely valued for their contribution – great start to promoting wellness!"
Hive Legal principal Mitzi Gillian (pictured, bottom left) added that such a new pricing model can remove barriers to "genuine teamwork", both in the office and with clients.
"The interests of the clients and the lawyers working for them are aligned – there is no longer a benefit to the lawyers when matters become difficult, so we become more focused on finding solutions. It also means we are more interested in using multidisciplinary teams and technology to deliver efficient and creative outcomes," she said.
"This is a much more rewarding way to work than being a slave to the billable hour. You are valued for the outcomes you deliver in collaboration with your colleagues rather than the billable hours for which you have to compete under the traditional model."
Fixed pricing is, according to Legally Yours co-founder and chairman Wesley Young (pictured, top right), a "win-win for everyone".
"It allows the customer to budget for the work to be undertaken and avoid bill shock. It also promotes efficiency and actually allows you to make more money. If lawyer A charges $250 per hour their earning potential is capped by time alone. Lawyer B only charges $200 for the same service, delivered in 30 minutes. That means they can actually make up to $400 per hour!"
"The other thing here is it shifts the dial from valuing time to valuing outputs. This has a big impact on lawyers as they are now valued on what they can produce as opposed to how long they remain at work. This removes the present perverse incentive where lawyers who practice poor work/life balance and the inevitable negative mental health outcomes are actually rewarded by their firms," he said.
Peer Legal principal Peter Moran supported this, saying that when fixed pricing is still underpinned by the metric of time recording, few wellness benefits are produced and may even be more detrimental to mental health.
"Value pricing, on other hand, which applies a metric for pricing other than solely the underlying amount of time required to produce the outcome can have significant wellness benefits, amongst many other benefits.  This assumes that in doing so, people stop obsessing over the precise amount of time spent achieving outcomes," he argued.
"If they do, then benefits can be: rewarding efficiency and expertise, changing people's focus from inputs to outcomes, pivoting core measures of both individual and team success away from the amount of time worked to the benefits achieved/happiness levels of clients, and fundamentally, it values the work of lawyers on a range of metrics other than simply their hours billed.
"These benefits then provide much broader opportunities for doing fulfilling work. The win-win is that clients can also feel much happier about what they are billed because pricing is determined according to the value to them, not merely the time required, for achieving the outcome. This then also improves wellbeing because if lawyers feel fulfilled in not only having done a good job for the client but in delivering good value to them."