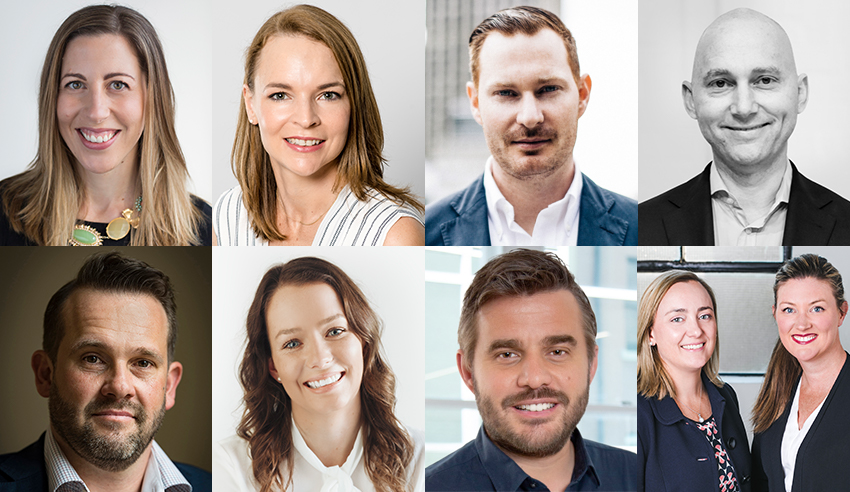 There is an "appetite for change" in Australia's legal profession, and – according to eight NewLaw firms – multiple factors will drive firms towards new pricing models.
In recent years, Lawyers Weekly has covered the ongoing debate around whether legal practices should be retaining time-based billing or favouring newer pricing models, such as fixed fees.
In late 2018, Gilbert + Tobin managing partner Danny Gilbert opined that "clients typically don't want" new pricing models as they want to retain greater control. Such a pricing approach can, research has shown, correlate with greater profitability. However, other firm leaders deem movement towards fixed pricing, for example, as being necessary in the wake of Fair Work requirements. According to research, more and more firms are utilising fixed pricing and some are scathing of retention of older pricing structures, with one firm director saying time-based billing will, in time, "be viewed with as much ridicule as slavery".
Here, eight NewLaw firms argue for increased adoption of new pricing structures as Australia moves towards a post-pandemic marketplace.
Changing perceptions
There is an appetite, Hive Legal principal Adrienne Trumbull (pictured, top left) said, for fixed pricing.
"The uncertainty that COVID-19 has brought means that clients want certainty in their pricing so that they can lock in their budgets. Hourly billing and even estimates don't give that level of certainty," she submitted.
"We are also seeing a lot more interest from both clients and other firms in fixed pricing due to the (for some) sudden pivot to remote working. This has meant more emphasis on the outputs rather than the time taken to produce the work, and the pricing expectations are changing accordingly."
The age of coronavirus, Aptum Legal managing director Nigel Evans (pictured, top right) mused, has stripped lawyers of their professional props.
"When you're looking across at someone on a Zoom call, you're down to what truly matters: the human qualities of the lawyer and their ability to solve our problem," he said.
"Without professional props like marble foyers and an origin espresso on arrival to influence perceptions, I think clients are more aware of what they're actually paying for. Fixed, value-based pricing aligns with that awareness because it provides the transparency and certainty of an accountable scope of work towards an outcome, not just an estimated and unreliable cost for a process and the lawyer's time."
As a result, Resolve Divorce solicitor Ashlee Wachtel (pictured, bottom, second from left) said, it makes more sense for firms to implement billing options that offer greater certainty to clients.
"Clients are certainly looking for it more and even asking for it. We have found that there is still a perception within the industry that a fixed fee billing model is not always possible, but it is, and this is something that we are working really strongly to achieve. From the client perspective, we have seen a significant increase in the clients wanting options and the feedback that we are receiving from clients is extremely positive," she said.
Lawpath co-founder and chief executive Dominic Woolrych (pictured, top, second from right) said there has been a big shift in SMBs moving to online legal services and interest in legal software to help them with their businesses.
"Online offerings are naturally 'productised' and therefore typically fixed price. Clients now receive their accounting, insurance, HR services online for a fixed price and expect their legal offerings to be the same," he noted.
Law departments may also be looking for such change. According to Lawcadia co-founder Sacha Kirk (pictured, top, second from left), legal teams will be "looking to conserve cash and provide predictability to their CFO and will look to fixed fee solutions for high volume work and for discipline around providing better scoping of work and fee estimates or fixed fees for that scope of work".
For TSM Advisory director Pip Murphy and CEO Penny Brereton (both pictured, bottom right), the appetite isn't just on the back of the pandemic – behaviours have been evolving for years now. "We have seen a rise in interest in our retainer offering, particularly a desire to see the costs being spread more evenly across the year, giving businesses more predictability in their spend," they said.
However, Peer Legal managing principal Peter Moran (pictured, bottom left) said that while there is more appetite for fixed and alternate pricing models – and more recognition by firms of that appetite – the crisis response for many businesses and fast-changing legal environment "made genuine value pricing more challenging and, in our case, both clients and practitioners fell back into old billing habits as a bit of a form of safe harbour". 
It was a lesson, he said, "to make our systems more robust so that we would not fall back into them should the challenging circumstances of something like Melbourne's lockdown arise again".
The uncertain times of the past year, LOD Australia managing director Paul Cowling (pictured, bottom, second from right) reflected, brought increased cost focus and pricing sensitivity.
"What is clear is that clients continue to want transparency, value and quality of service above all else – be that via billable hours or fixed pricing. This doesn't change whether or not we are in the middle of a pandemic," he said.
More firms adopting new pricing models
The age of coronavirus has created "some real tailwinds" for new pricing models, Mr Woolrych said. Increased competition from out of city or state firms has meant, he said, "that those with innovative pricing models can compete on a national scale".
Australia is "starting to see an appetite for change" in law, Ms Kirk argued – "with an increased interest in diversity and inclusion, permanent remote working/hybrid models, and a recognition that the billable hour is not a sustainable mechanism for continuous improvement".
"Having said that, I expect that most big law firms won't seek to make meaningful changes to their operating model until their clients demand it. Most NewLaw firms are already operating in a way that focuses on fixed fees, retainer, or matter-based fees and are using this as a basis for competitive differentiation," she said.
"Post-pandemic, new pricing models are an 'inevitable consequence' of finding new ways to meet clients' reasonable objectives," Mr Evans surmised.
"The more clients understand and insist on ensuring a law firm's interests are aligned with their own, the newer pricing models evolve to better provide for that alignment."
Traditional service offerings engineered around billable hours, he continues, fail to create that alignment.
"Alignment of interests is a key driver for creating value, thus the more clients' focus turns to the value being created, the more firms will adopt new pricing models that help create that alignment," he said.
What COVID-19 has reminded us, Ms Wachtel inserted, is the need to be adaptable with pricing models: "What we are particularly seeing in South Australia as we learn to live in the post-COVID world is that our clients are wanting greater certainty around their fees. There is no reason why law firms should not be able to become adaptive to provide pricing models to their clients which offer greater certainty and flexibility with respect to billing."
However, the onset of the pandemic should not be the be-all and end-all for changing pricing structures, Mr Moran added: "COVID-19 has accelerated the pace of change but new technologies, increased competition from global firms, and increased competition from non-legal service providers and costs pressure on clients have all added to a change in client expectations." 
"New pricing models and non-traditional legal service offerings are well on the way to becoming the norm, not the exception, especially in the mid-market and with SMEs," he proclaimed.
Regardless, Mr Cowling detailed, the post-pandemic world will bring opportunity and innovation and firms that listen to their client demands and evolve accordingly will likely benefit from the new normal.
"Whilst I don't see any dramatic movement away from traditional core service offerings, there is no doubt that there is significant opportunity to bring additional value to clients, be that via smarter and more efficient service delivery, expert secondee type support, legal operations expertise or implementing legal tech," he opined.
Why make these changes?
There are at least three factors, Mr Evans outlined, that will influence the movement towards pricing models that better align with client interests, thus moving the profession away from time-based billing: "Clients demanding greater value, COVID-19 has taught us that we can deliver value in different ways, and new technology is something that should see an evolution in pricing".
On the first point, Ms Kirk said that corporate and government clients need predictability and transparency for all external legal matters: "As clients continue to demand greater predictability and transparency for their legal services engagements (which they will as economic downward pressures require), law firms will need to ensure that they have the appropriate systems in place to meet this consistently and efficiently."
Clients, Ms Wachtel mused, are the biggest driving force for her firm in changing to a value-based pricing model: "Our clients are at the heart of what we do and what we were finding is that that the traditional billing service was not aligning with the relationships that we are trying to build with our clients."
"Post-COVID-19, our clients, now more than ever, want greater certainty and this is something that we are able to offer through our value-based pricing model," she said.
TSM is also all-in on this approach, referring to its clients not as such, but as business partners.
Ms Murphy and Ms Brereton said: "Businesses appear to be thinking more critically about what they need in a legal advisor in the post-pandemic world. Businesses are actively looking for value and quality rather than simply returning to their 'usual' legal provider or turning to a legal firm simply because of their brand name."
On the second point, forced experimentation in the wake of the pandemic has "unlocked a more widespread willingness to embrace newer ways of working", Mr Cowling said.
"If you look at what happened in 2020, traditional firms and clients were forced to rapidly reassess how they approach their ways of working. Remote working was immediately ubiquitous and a number of the hesitations and doubts people have had been proven wrong. We see people now have a greater appetite for rethinking their approaches," he recalled.
"This wave of new thinking will also reach pricing as both clients and legal service providers ask themselves: why not try this?"
On the third point, Mr Woolrych said that clients have become "accustomed" to online delivery, remote lawyers and video or phone consultations.
"This allows firms to integrate more technology into their practices and therefore create efficiencies and cost reductions. This allows firms to experiment with new flexible pricing models and move away from traditional offerings," he explained.
At the end of the day, Ms Trumbull said, clients are wanting holistic solutions to their matters: "It is not going to be enough to just provide a traditional legal solution to solve a big picture problem."
Succeeding in the new normal
When asked what will constitute success in adoption of newer pricing models post-pandemic, the firms have varying opinions.
For Mr Evans, success will ultimately be defined by the value that a firm creates: "For service delivery, success means better experiences for clients where there is accountability, shared trust, and effective outcomes. So, success will always be constituted by the extent to which firms can consistently create a great experience with the best possible outcomes."
Ms Kirk said that, in any client-focused business, success is dependent on client retention and satisfaction: "Specifically, law firms that succeed will retain their clients through, first, embedding their firm in their clients' processes and ways of working, and second, having satisfied clients. Adequately addressing clients' needs for predictability and transparency and providing pricing structures that meet these needs will be critical to success."
Success can also look, Mr Cowling added, like a trusted partnership: "Trusted in the sense that clients can provide immediate and honest feedback and vice versa. Our best client work is when we explore solutions together, where we can say 'What about this?' or 'Would this work for you?'. That's when you can unlock surprising value for both sides."
Ms Murphy and Ms Brereton agreed: "Our success is in securing a deep understanding of our partner's business and identifying a legal and commercial solution that is tailored and bespoke, one which enables us to price the job or project according to a business's specific needs and values. This leads to satisfaction for both parties and a pricing model that supports TSM but which also provides significant value to the business."
Elsewhere, Mr Woolrych feels that pricing success comes from an ability to maintain margins whilst passing on cost saving, generated from technology, onto the client.
"This of course, is really only applicable if you are using value-based billing over time-based, where the onus is on the provider to use tools to reduce the costs," he noted.
And for Resolve Divorce founder and director Rose Cocchiaro, success is achieved when lawyers begin to understand how to reconsider the concept of time and think more in terms of client service and delivery of value.
"It's hard to not compare to billable hours but that's the only way we can do that. Then it's about having a discussion with our clients about what they value, it might be efficiency, it might be more personal service, having access to you 24-7 or something else, but it's about finding out what clients want and then adapting price offerings to suit," she posited.
What excites NewLaw firms right now
For TSM, the ideas and lessons that will come from increased market competition in the NewLaw space will be truly exciting moving forward.
"There is an incredible number of innovative legal entrepreneurs out there with unstoppable passion and drive. This has led to, and will continue to lead to, an explosion in great ideas and better ways of doing business. We have learnt so much already that we have implemented into our business and we can't wait to learn from, and be part of, this innovation in the future," Ms Murphy and Ms Brereton espoused.
This market competition, Ms Cocchiaro said in support, will have a positive impact upon the community's perception of lawyers: "Market competition means people will be fighting to give more value to clients for a lower fee, how can we be more creative in what we offer, how can we provide our services in the way that minimises our input but maximises our output. It will make lawyers more creative and that can only mean a better service for clients."
It's also an indication, Mr Evans added, that the law is breaking away from traditional mindsets and creating new ways of delivering value. It's thrilling, he said, "to be leading new ways of thinking".
Part of this, Ms Kirk noted, involves an "underground movement" in the profession to develop solutions and alternatives to the billable hour – something she sees as "incredibly exciting" right now.
One example of this, Mr Woolrych identified, is an "explosion" of subscription business models.
"Retainers have been commonplace in law for a long time, however new subscription models are disrupting the SMB/SME space. These models provide clients with access to legal technology, tools and lawyers for a fixed monthly or annual fee," he outlined.
It will be difficult, Mr Moran warned, for some firms to let go of the old ways and "be bold" with their pricing strategies.
"Trying to get to value pricing by using fixed pricing with billable hours still sitting beneath the invoice is like trying to learn to ride a bike simply by not leaning on the training wheels: it is almost impossible to do. At some point, the training wheels have to come off and one needs to learn to ride without the safety net. The key benefits of value pricing are unlikely to be achieved until that occurs for law firms," he mused.
However, for others, there are "limitless alternatives" to provide services that truly speak to, and are designed for, a client's needs, Ms Trumbull deduced.
"Having used value pricing for over seven years, we can attest to the significant impacts this can have on not just our clients' experiences of legal services, but on the overall culture and wellbeing of our team members. Although triggered by forces which are less than ideal, we are truly excited to see the legal environment shifting to adopt some of these measures," she said.
Ultimately, for Mr Cowling, the pandemic has "truly reminded us that we're all in this together", and lawyers should look to hold on to that spirit with their clients for as long as they can.
"We want to collaborate even more closely with clients to ensure we're providing them with the best value. The more transparent the relationship between the legal service provider and the client, the better. Pricing is often an area where people feel uncomfortable – we want people to get more comfortable and more creative in this space," he said.
Lawyers Weekly's Boutique Law Summit returns to Sydney this month, designed for individuals who are looking to maximise their competitive edge in a post-pandemic marketplace. The event will be held on Friday, 26 March at the Four Seasons Hotel. To learn more about the event, click here.