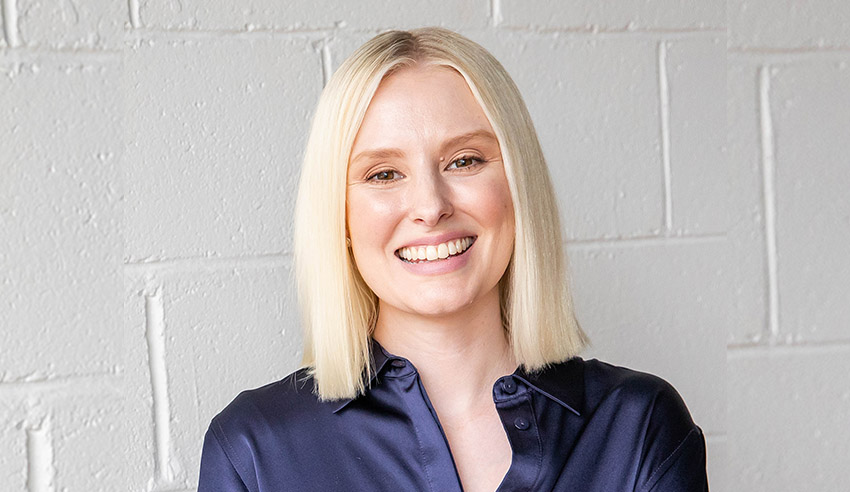 When Rebecca Murray moved to Washington, DC and continued to operate her Queensland-based firm, she was worried she'd lose clients. Not only did that not happen, but she also became an award-winning sole practitioner.
In October of last year, Lawyers Weekly spoke to Cornwalls senior associate Sarah Bullock – who won Senior Associate of the Year at the 2020 Australian Law Awards – about her 16-month stint working for her firm from Canada. In that conversation, Ms Bullock explained why remote work from overseas is viable for more lawyers most-pandemic, and advised lawyers how they can successfully pitch an employer for such a working arrangement.
L'Oréal A/NZ legal counsel Jenna Adamson has made similar arguments, having worked remotely from Christchurch since the onset of coronavirus. Late last year, she detailed how in-house lawyers can make a case to be a remote legal counsel.
Working from overseas while operating as a sole practitioner, however, is an entirely different kettle of fish. But RTI Consultants founder and director Rebecca Murray not only found a way to make it work – but she also did so in a way that saw her win Sole Practitioner of the Year at the 2020 Women in Law Awards.
Rebecca's experience
Speaking recently on The Boutique Lawyer Show, Ms Murray explained how her partner, who is an infectious diseases expert, got offered a posting with the National Institute of Health in Washington, DC, to work on COVID-19. Deciding to move with him was a "pretty scary decision", she said, especially given that RTI – a right to information and privacy law working in Queensland – was only in its second year of business at the time, and she was concerned she'd lose lots of clients.
Thankfully, her fears did not materialise. "It really shows that if you offer a good service, the clients will come and it doesn't matter where you are," she posited.
"What people started to realise is that it doesn't really matter if we're in the same country, or even the same state, when we're talking over a Zoom call. That has really helped me a lot, people realising it actually doesn't make much of a difference at all."
It also offered numerous efficiencies for her work, Ms Murray continued.
"My work has a lot of statutory timeframes with it, and they're very tight. What this means is that I can send something to me at 5:00 PM Australia time, I'll get up when it's their morning and I'll do all of the work for them. They come back to work and it's done. The efficiency in that is just incredible. So, I couldn't recommend [moving overseas] higher now, from what I've seen. And, certainly, in the future, if I'm looking at recruiting, I would definitely look at recruiting someone from overseas," she said.
Because so much one's broader legal work can be done online these days, Ms Murray espoused, daily operations haven't been too difficult.
"I made it very clear with my clients that I will work a certain period of time on Australian hours and then after that I'll be asleep, but you're welcome to call me if it's something urgent. So, I have a phone that they can contact me on and look, I don't get called that much because interestingly, things aren't always that urgent when you put that type of frame around it," she said.
"What it's shown me is that we can do things like this and we can definitely have different time zones and people working different hours. And it works fine for us. You've just gotta [sic] make sure you get those time calculations right, which I did get a bit wrong in the beginning when I first came over here."
The move hasn't been without its challenges, of course. Finding communities and having social interaction are critical for any sole practitioner, and – as Lawyers Weekly has reported before – it is something that boutique firms and lawyers are excellent at seeking. When one moves over to the US and has to find new communities in the midst of a global pandemic, however, it's a lot harder.
"It's not as easy to go out as it is back home in Australia. Things are still pretty bad from a pandemic standpoint over here. So, unfortunately, I've not had the opportunity to make any in-person groups, but I keep in contact with people back home. I'm part of [online community] The Club, which is run by Clarissa Rayward, and I'm on the Future Leaders Committee with the Queensland Law Society," she said.
"These groups give me the opportunity to chat to people back home and maintain connections. It's very important."
On a more social level, it has also been imperative for Ms Murray to keep in touch with family and friends, as it's "amazing how chatting to someone or chatting to a family member, even just for 30 minutes, starts your day off".
"It's so great with a coffee! That's something I've really been noticing…when I get back home to Australia, I will integrate into my day that early morning chat and a catch-up with someone, at least a couple of times a week, just to break through that isolation I think that a lot of sole practitioners suffer with," she said.
"And, maybe even looking – it's not obviously something that was an opportunity during a pandemic – at hot-desking, and going into those shared desk areas is just fantastic to just meet with other people and understand creativity and just get your juices going in that respect."
What other lawyers can learn
When asked for her takeaways from having moved over to the US to operate her firm, and what other sole practitioners could learn from her experience, Ms Murray said that, sometimes, "you've got to take a risk".
"I was very concerned [prior to moving] and fear was always in the back of my mind. But I would say to take the risk, because I've moved overseas and I haven't lost any clients. In fact, I won an award that I never thought I would be able to win," she mused.
"So, the risk has certainly paid off for me.
"I'm not saying it was easy – it was difficult, and there was a lot of work put into coming over to DC – but taking that risk and backing myself was definitely the biggest part of my success."
Practically, there are numerous considerations lawyers will have to factor in when considering making such moves overseas (whenever that is feasible again), Ms Murray outlined.
"The time zone is going to be your biggest thing to look at. You're going to need to have at least some time where you can be face-to-face with your clients by Zoom. If you pick somewhere that's just totally on opposite ends of the Earth, that's going to be a bit difficult," she said.
"I'd also make sure you got a very good Internet connection. That's key. It's going to keep you together. So, make sure you've got a good office set up where you go, because you're going to be spending a lot of time by that computer."
Country selection is also critical, Ms Murray noted, and a pros-and-cons list of which countries might have better marketplace opportunity versus which time zones might be more favourable. Ultimately, however, the most important consideration is whether or not "you can still perform all of your jobs from wherever you are".
"You still need to be delivering a really good service. That's possible from overseas, but you need to decide if your service would diminish and whether that's something that will affect your business," she said.
Moving abroad may also open a window through which a sole practitioner could hire someone back on the ground in Australia to assist, Ms Murray added.
"If you can have someone who works a little bit on your hours, where you can catch up with them and see what they're doing, that ability to have them work overnight while you're asleep is just amazing. The efficiency that it can really provide is incredible," she said.
"And, what you're also providing them with is an opportunity to do something they love, but still in the country where they want to live. I think once you give people that freedom, they are so much more passionate about their work.
"So, there's so many benefits that can come from this that I think boutique lawyers really need to look at how it can really transform their business."
To listen to the full conversation with Rebecca Murray, click below: