30u30 wellness advocate finalists revealed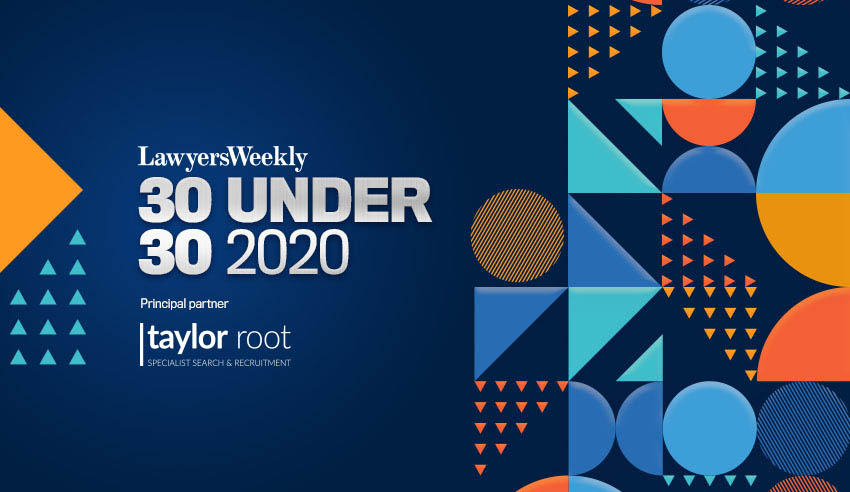 Lawyers Weekly is pleased to announce the finalists for the wellness advocate category at this year's 30 Under 30 Awards.
Finalists for this year's 30 Under 30 Awards have been revealed category-by-category over the past four weeks, concluding with the Wellness Advocate award on Thursday. 
Finalists in this category were commended for their contribution to the wellbeing of the legal profession, their peers and the community.
Their advocating efforts, passion and commitment further enriched the understanding and importance of wellness among Australia's legal profession throughout 2019.
Finalists were also commended for demonstrating great leadership outside of the professional environment and maintaining their involvement in an array of external groups and associations.
Click here to see this year's finalists for the 30 Under 30 Wellness Advocate award.
This year's 30 Under 30 Awards saw finalists revealed for the:
Lawyers Weekly is committed to showcasing the outstanding achievements of our finalists in each hotly contested category. Finalists have a dedicated profile page to display their valuable contribution in strengthening Australia's legal profession.
"The lawyers identified in this year's finalist reveals are among the best of the best in the business of law, and it is our honour to recognise them on a national platform," said Lawyers Weekly editor Emma Ryan.
"I'd like to thank principal partner Taylor Root, gold partners Carlyle Kingswood Global and UNSW Law, and event partner GlobalX for their invaluable support.
"We're delighted to host the 30 Under 30 Awards again and look forward to celebrating the achievements of some of Australia's top legal talent."
To learn more about the awards, click here.